I learned photography in the 1960's via black and white printing. Over the years I have used photography extensively in my work as a forest ecologist and environmental activist. The pieces I present here, however, are created from a spiritual rather than a documentary viewpoint. I think of creating fine art nature photographs not as capturing marketable images, but as a form of reverence, a way of appreciating and attempting to see and convey the essence, the Gestalt, of other species and natural phenomena. In short, my goal as a nature photographer is to give "visual voices" to those whose languages we cannot hear or understand.

I purposely seek out some subjects, but my usual approach is to wander about in natural areas, testing my belief that great beauty can always be found nearby if you quiet your mind and simply observe. I usually strive to produce realistic, high resolution photographs that capture the scene the way I saw and felt it. I generally make only subtle adjustments in color and tonality. From a personal perspective, photography helps me keep my life in balance. Getting lost in the woods seeking beauty with a camera is the best way I know of recharging my psychic batteries.
​
I hope that the beauty of my subjects inspires you to contribute to the protection of the natural areas you care about. Please feel free to contact me with requests for other images or different presentations of the images you see here or at the gallery.

PHOTO-BIOGRAPHY
I have been taking photographs of Nature since the days of my youth, traipsing through the woodlands of the Berkshire Plateau in western Massachusetts with my Kodak Instamatic. As an undergraduate at the College of Environmental Science and Forestry in Syracuse, my interest in photography was greatly advanced by meeting Professor William Harlow, one of the early greats of macro and time-lapse photography. Shortly after Bill showed me the kind of equipment he used, was the only time I tested my parent's decision to make me a signer on their checking account. As the photo editor of the college yearbook, I shot and developed a lot of black and white in those years, creating a strange mixture of nature celebration and late 1960's campus turmoil. My first season of serious photography was a summer internship with the Audubon Society in Wisconsin, during which my special project was photographing, predictably, birds.

Working as an environmental consultant and educator after college, I photographed everything in Nature that I could afford to, given the cost of film and developing. Inspiration in those years came from the photographs of Eliot Porter. Serendipitously, I led several work-study trips to an island in Penobscot Bay off the coast of Maine that belonged to Porter's family. In the late 1970's, my doctoral studies at Boston University led me into the world of flash photography and infrared videography, as I was then studying the ecology of bats.
​
In the following decades, I continued to use photography as one of the most important tools in my various endeavors as researcher, professor, consultant, environmental activist, homesteader, and parent. But photography as art was still waiting. Then came the digital revolution and shooting lots of photos became possible without going broke. And shooting lots of photos is what it takes (among other things) for most people, including me, to make photographs worthy of being called fine art.
Contact

Powered by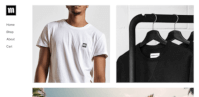 Create your own unique website with customizable templates.