​Open
​Tuesday-Saturday 10am-6pm
​​Sunday ​11am-3pm
​Open Mondays during
​July, August and December

THANKS TO ALL OF OUR CUSTOMERS FOR A GREAT YEAR IN 2018!​


What will our Zero Degrees artists be doing in 2019?
You can be sure we will all be creating new works of art. That keeps us in our studios and workshops, painting and printing, carving and shaping, cutting and pasting, firing and finishing.
Many of us will be exhibiting at various shows where our work will be seen and appreciated, exciting the imaginations and challenging the perceptions of all who see, some of whom may actually buy something for themselves. Sometimes too there are prizes and awards for us!
Others of us will be teaching at workshops and other educational settings where those in attendance will develop their skills in our various arts.
A lot of us will actually be taking classes, since we all want to learn more and do more with what we have already started.
A few will be Artists-in-Residence at various parks and centers for the arts where we can work on our projects and people can watch what we are doing. Watch for artists wherever you travel.
In the midst of all that you can be sure we will all be taking turns right here at Zero Degrees Gallery, ready to meet you, to show you our wonderful art and to place in your hands a unique work of art you can enjoy! We hope to see you soon...
ART GIVES BACK!
WE HAVE A NEW "ART GIVES BACK" PROJECT:
BIG BROTHERS BIG SISTERS OF MARQUETTE AND ALGER COUNTIES!
​Click on the yellow card to find out more...​​
Powered by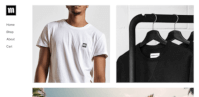 Create your own unique website with customizable templates.