Marquette's Largest Gallery of Local Art
35 Artists! Shop for gifts! Browse for free!​


​Open
​Tuesday-Saturday 10am-6pm
​​Sunday ​11am-3pm
​Open Mondays during
​July, August and December
WE'D LIKE TO BE YOUR GIFT SHOP!

When you don't know what they want,
what they need
or what they like,
BUY ART!

They will appreciate you for being so thoughtful.
They will like your gift and treasure it.

At Zero Degrees Gallery you can spend...
as little as $10-50 for jewelry
or scarves or lampshades...
as much as several hundred for wall art...
even over $1,000 for an exquisite sculpture...
and everything in between.

DO YOUR SHOPPING AT ZERO DEGREES!

ART GIVES BACK!

Between now and the end of December, we have artists who will contribute to Bay Cliff Health Camp when you purchase their art! Click on the yellow card to find out more...​​

HERE ARE OUR DRAWING WINNERS

!

​Katrina Tavernini of Marquette and Judy Ford of Novi have each won a $50 Gift Certificate ​ to

​

ward art at Zero Degrees Gallery!!!

​

Thanks to all 250 of you who visited the gallery and deposited a coupon into the box for the drawing! You are our customers, our friends, our lovers of great art! You are terrific and we appreciate your interest and support.

​Zero Degrees Artist Gallery is a cooperative of nearly forty established and emerging local artists, exhibiting and selling their work through the gallery. Located in Marquette, Michigan, and formed in 2010, the gallery includes a dynamic and diverse community of artists who want to support artistic endeavors in the community, while providing a year-round retail location for their work.

On display you will find a wide range of artisan crafts and fine art including ceramics, fiber, greeting cards, jewelry, mixed media, painting, illustration, woodworking, photography, sculpture, and woodblock prints. There is an assortment of unique styles with many artists incorporating upcycled or recycled materials in their items.
Powered by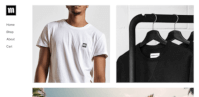 Create your own unique website with customizable templates.